About Us
---
History
Since February 7th, 2002
Calserve (Thailand) Co., Ltd. was established in 2002 by Sales and Service Engineers who have experience about Testing Machines for 10 years set the group of co-operating company in Thailand, Malaysia and Singapore to provided the many kinds of Testing Machines for quality control, research and development, education and material analysis.
To prove meaning of our company name "Calibration" and "Service", we have been working hard to support and service for all customers which include who have used our compettitors machines. In 2008, we launched the webpage Service-Testing.com to promote our service performance for all testing machines and all brands. And now we already service, repair, upgrade and maintenance more than 300 of other brands machines.
In 2010, Calserve Thailand received award "Distributor of the Year" by Tinius Olsen who is our main supplier of various of Testing Machines.
Now there are more than 2,000 well-known customers have used our machines and service. And we are looking forward to offer the quality products with quality service to prove that we are your Solution of Testing Machines.
Our Team
Mr. Nutthawut Sawaengsiriphol
Sales Manager / Service Supervisor - Calibration, Training and Software
B.Eng Mechanical Engineering, Chulalongkorn University
: +66818995857 : nutthawuts
---
Mr. Charnsak Patcharasopit
Sales Execultive
B.Sc Chimistry, Ramkhumhaeng University / B.B.A Marketing, Sukhothai Thammathirat Open University
: +66818117142
---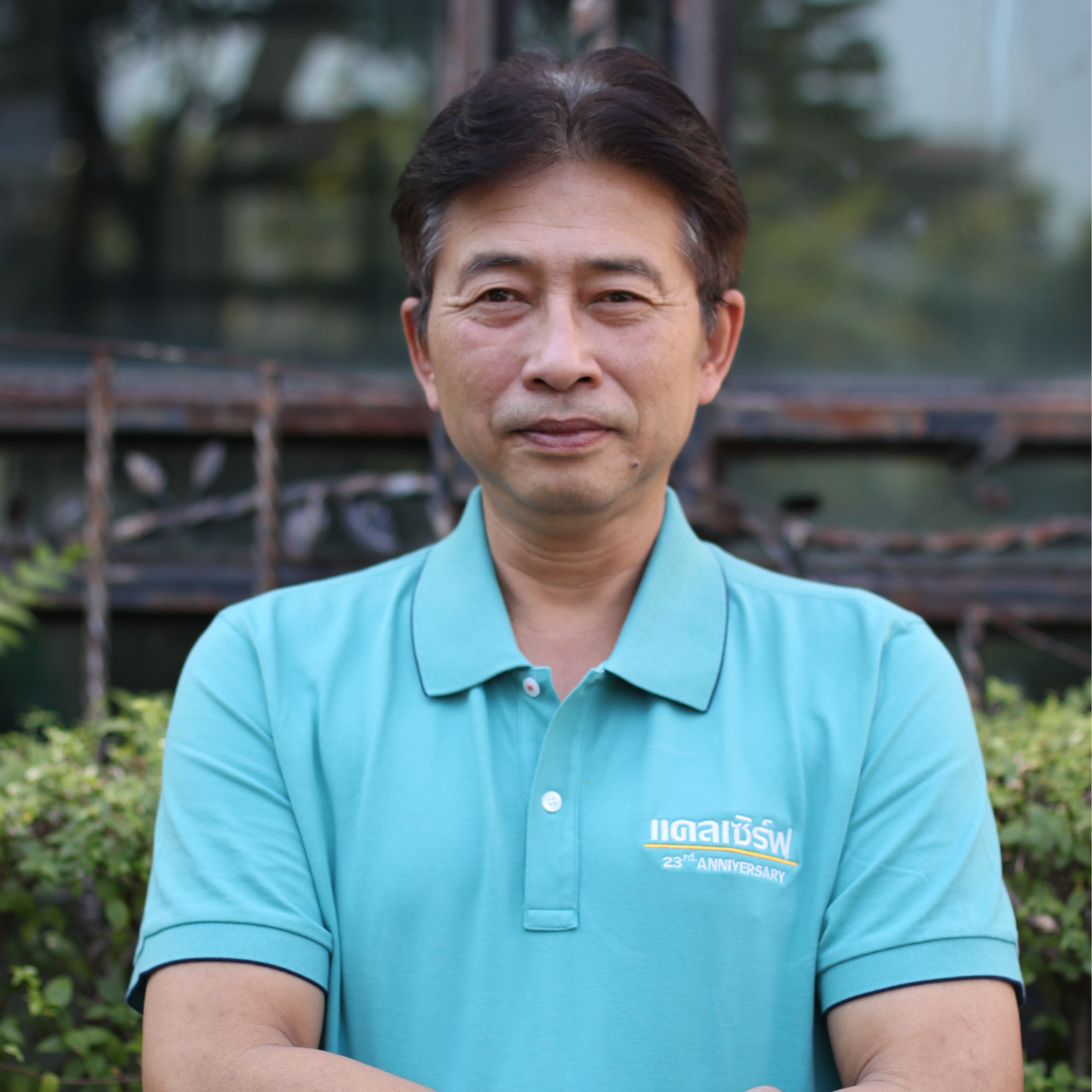 Mr. Atthakorn Panchoo
Product Manager / Sales Supervisor
B.Sc Physics, Prince of Songkhla University
: +66819101813
---
Mr. Apinant Chetawan
Service Manager / QMR
B.Eng Electrical Engineering, Mahanakorn University of Technology
: +66865000217
---
Mr. Boonsom Pintan
Sales and Service Supervisor - Training and Software
B.Eng Electrical Engineering, Southeast Asia University
: +66819161684
---
Mr. Nattapong Vanaprasertsak
Service Assitance Manager - Repairing and Modification
B.Eng Electrical Engineering, King Monkut's University of Technology, Ladkrabang
: +66837027771
---
Mr. Supachai Junssawang
Service Supervisor - Repairing, Training and Software
B.Eng Electrical Engineering, Southeast Asia University
: +66819213186
---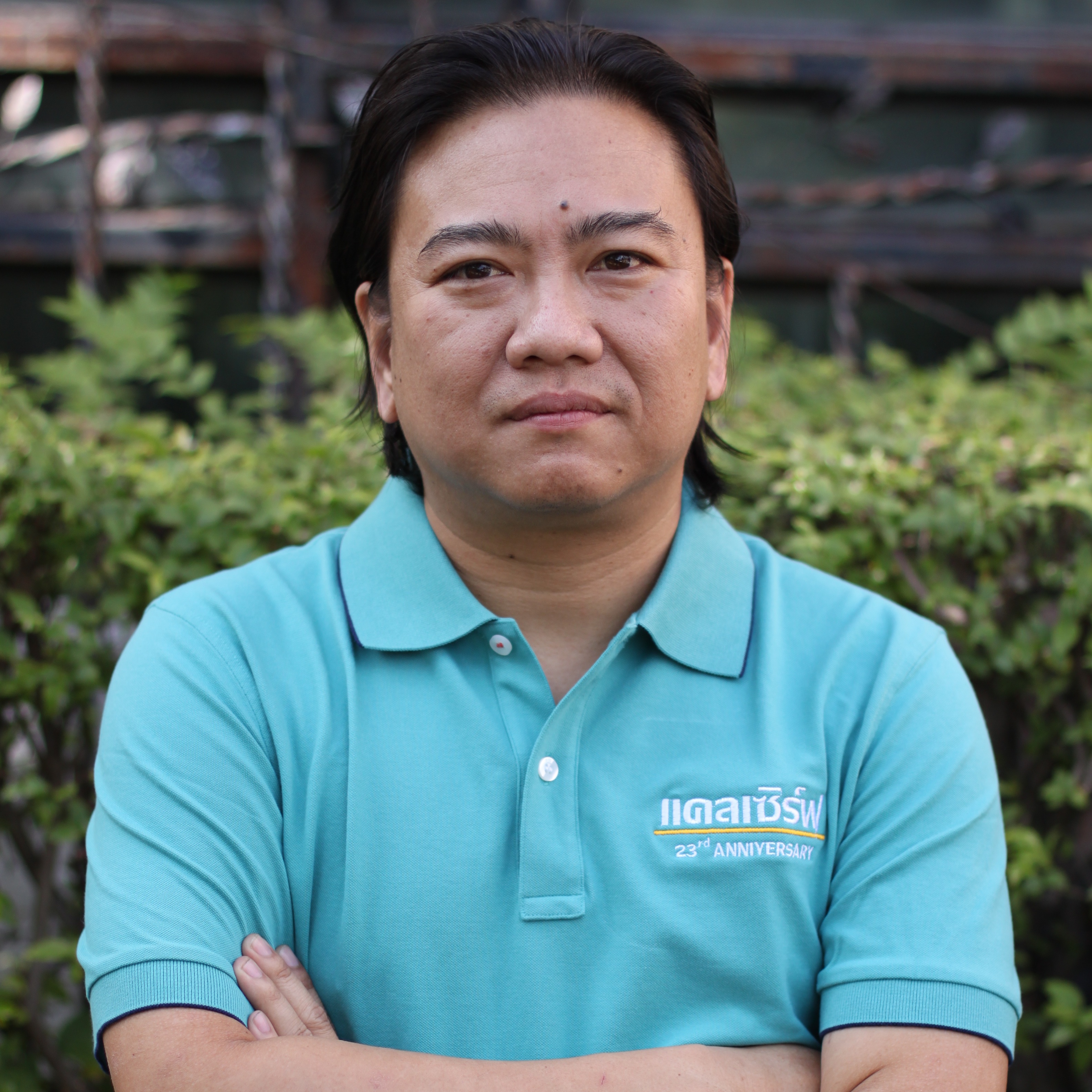 Mr. Panya Uthanasub
Service Engineer - Repairing, Calibration and Maintenance
B.Eng Electrical Engineering, Southeast Asia University
: +66839290072
---
Mr. Korrakoch Thasingthong
Service Engineer - Repairing, Calibration and Maintenance
B.Eng Mechatronics Engineering, Rajamangala University of Technology Phra Nakorn
: +66982873566
---
Mr. Jiraphong Phengsaeng
Service Engineer - Repairing, Calibration and Maintenance
B.Eng Mechanical Engineering, Siam University
: +66968188102
---
Mr. Sathit Changchan
Service Engineer - Repairing, Calibration and Maintenance
B.Eng Industrial Engineering, Bansomdetchaopraya Rajabhat University
: +66947478997
---
Ms. Jainual Sampao-ngern
Executive Officer, Finance and Account Control
: +66866007142
---
Ms. Jirapron Saitrong
Administrative Officer - Service Coordinator
: +66866007142
---
Ms. Thitinan Wongpakawat
Administrative Officer - Sales Coordinator
: +66866007142